Mercedes-AMG goes electric! Of course not all car enthusiasts will be happy with this news, but change is inevitable – and has been around for a long time. The first self-developed electric model from Affalterbach will be presented in 2025. With the Mercedes Vision AMG show car, there is already a concrete preview of AMG's electric future. Very interesting: the rear with taillights that look like exhaust pipes!
"AMG is reinventing itself. We are developing everything from scratch, from the independent AMG.EA platform to the revolutionary drive technology with which we will take electromobility performance to a new level," promised Philipp Schiemer, Chairman of Mercedes-AMG.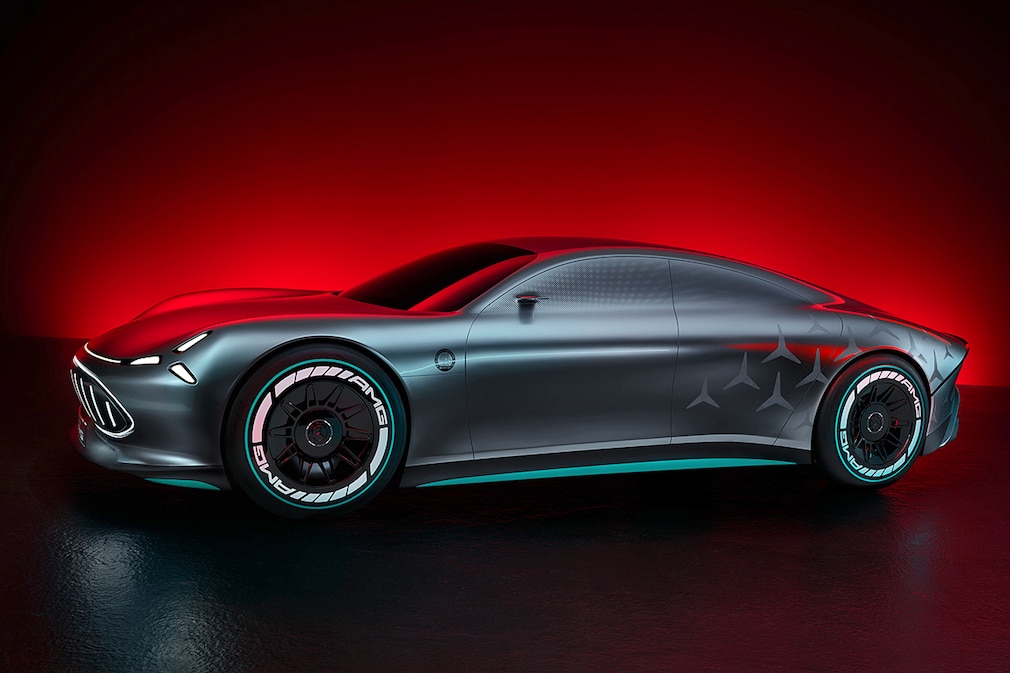 Production model scheduled for 2025

The four-door Vision AMG show car impressively demonstrates what this electric future will look like in concrete terms. In fact, the production model expected in 2025 won't be the first all-electric AMG vehicle, as the very limited SLS AMG Electric Drive has been available in the past – and the first EQ model with the AMG logo is available today.
How much power does an electric supercar have?

What's really interesting about Vision AMG is the platform. It goes by the name AMG.EA and is designed specifically for electric AMG models. The core is an axial flux motor, which is being developed by Mercedes subsidiary "YASA" and, despite its compact design, is said to provide significantly more power than conventional electric motors. However, AMG still owes concrete figures at this point, but there's still quite a bit of time until 2025.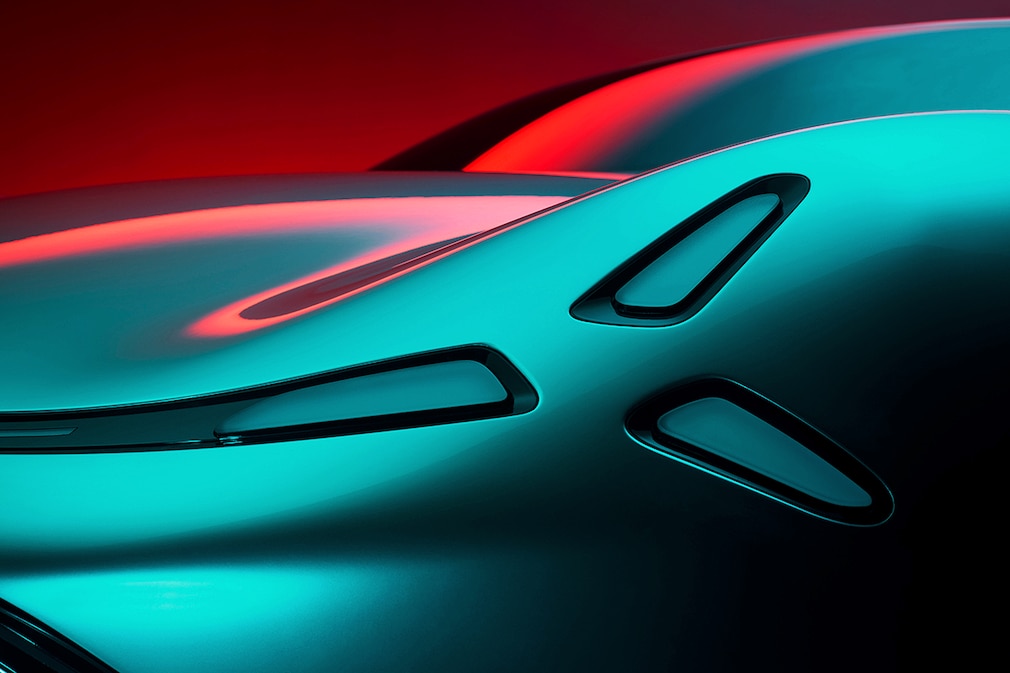 So let's dedicate ourselves to a spectacular study design. Many elements of the EQXX recording vehicle are recognizable at first glance; At the same time, the Vision AMG's design language painted "Alubeam Silver" is vaguely reminiscent of the Mercedes-Benz AMG Vision Gran Turismo show car presented in 2013. The overhangs are short, the wheelbase is long and the A-pillars are steeply carded. Unlike the 2013 study, the Vision AMG is a four-door coupe.
The headlights are based on the Mercedes star

The star-shaped headlights are clearly a highlight at the front. They are meant to look like three-dimensional Mercedes stars and consist of three LED elements on each side, which are optically connected by light strips.
The Panamericana radiator grille, which is now an integral part of today's AMG models, has ushered in the electric era for show cars. It is optically enclosed and has an illuminated stand. One floor above, a large Mercedes star plastered on the hood.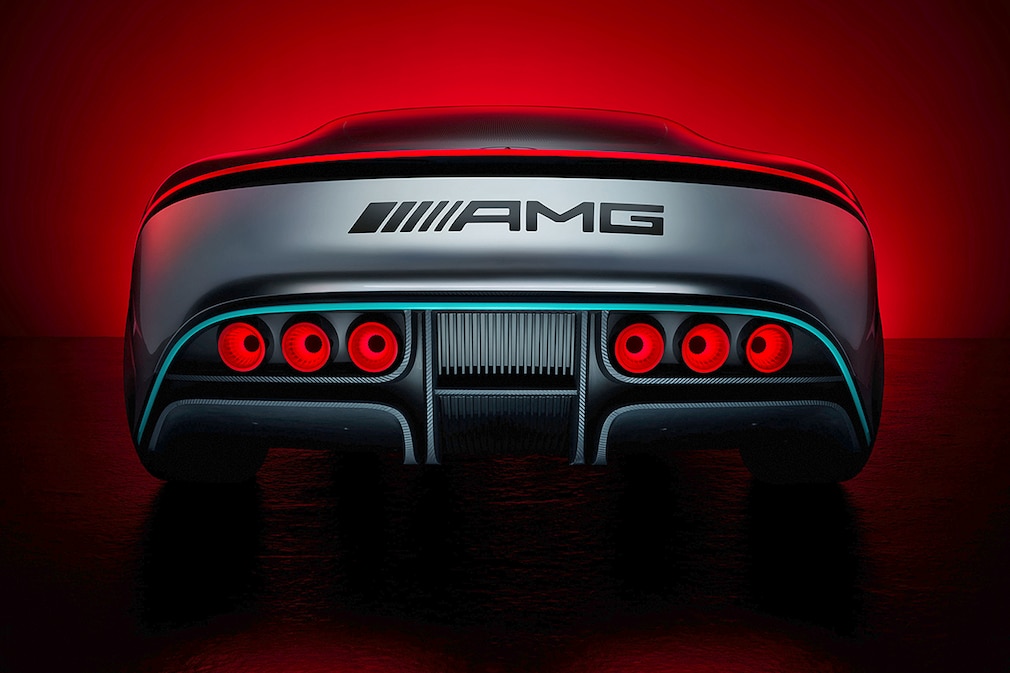 A light strip is integrated into the spoiler lip at the rear. Underneath, large writing makes it clear that this is an AMG model. Anyone who now thinks that electrical studies have six exhaust pipes glowing red is certainly not alone. Affalterbachers, on the other hand, are talking about six taillights – three on each side and, oddly enough, placed very far below just above the diffuser – so the analogy with the exhaust is of course not entirely coincidental.
It will still be a while before serial production begins, but at Mercedes-AMG they promise that the show car should already provide a concrete picture of the brand's electric future. Then maybe with 1000 hp plus!